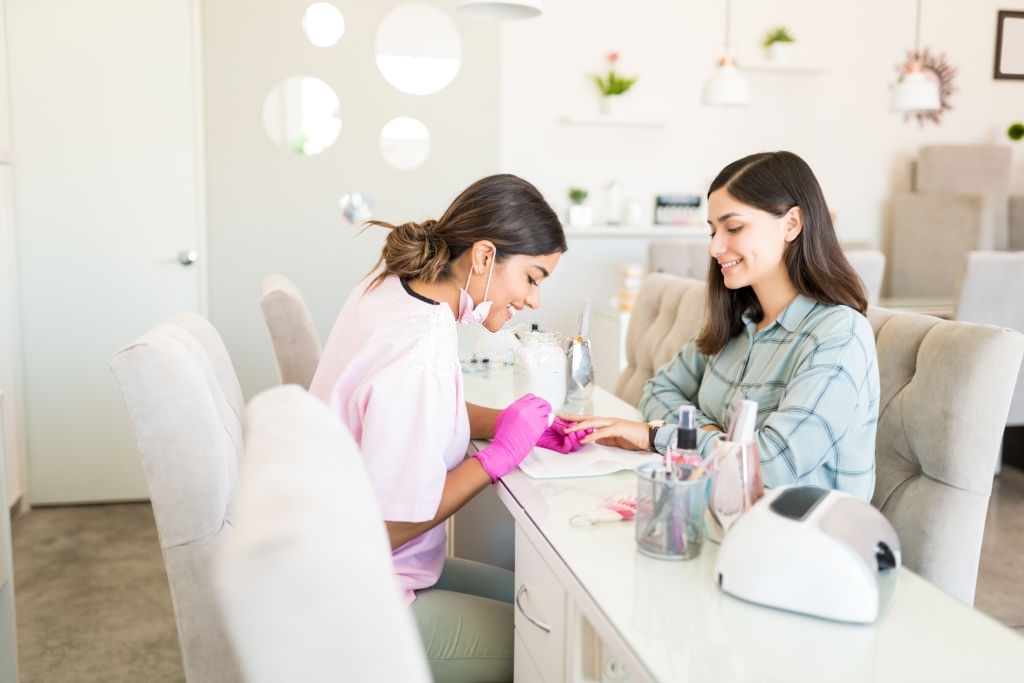 In becoming a nail tech, there are a couple of points that you need to know. I started my salon from scratch, so I know what I'm talking about. I've hit all the lows before I started making the highs, and now I can help you build your dream career.
However, it is important to know that you cannot work as a nail tech in a nail salon unless you have a license, and it is only Connecticut where nail techs need not have a license. Still, with the nail industry continuing to grow, the need for nail techs has also increased, and thus, more places are issuing licenses, making them easier to apply for.
How to gain a license
A license can be gained by enrolling in a good cosmetology school. According to the American Association of Cosmetology Schools (AACS), nail tech schooling costs between 1,000 to 10,000 dollars. A good program will include books, supplies, and all the business training you could need.
Building a portfolio
You need to work on your craft. This means that although you have finished or are about to finish nail tech schooling, you need to always be up-to-date with trends in the nail industry. For instance, you need to know acrylics and acrylic nail trends or find video hacks on how to perfect your French tip-making skills. Basically, you have to watch YouTube and Vimeo videos, read articles and be in a circle of other nail professionals.
This allows you to build a great portfolio of work and ideas. Take photos of every nail you've ever created, all your fabulous nail art designs, and make notes of any ideas you have.
Equipment
Although there are some cosmetology schools that include tools and equipment such as a full nail tech kit in their offerings, there are those who don't. Thus, from the moment you start your career, you should be amassing tools that you need.
Look out for the best tools and equipment, such as a high-quality manicure table, chairs, and a collection of professional nail supplies. Although some items come with a cost, the return on investment will surprise you once you start to build a good clientele and reputation as a nail tech.
Organize your time
Once you become a nail tech, it can get overwhelming when your clients start scheduling appointments at your salon on a regular basis. Getting appointments mixed up or even forgetting about some of them is a big no-no if you want to keep your customers and keep up with a professional appearance. While few people can afford a secretary when they're starting fresh, most people can afford a good planner that works for your individual organization style, as well as a great smartwatch that can notify you before your upcoming appointments with all the info you need. Because you'll be wearing gloves, looking through your smartphone is not going to be very convenient, and if you're caught up with your customer, it won't be possible to look at your planner. This is why a great smartwatch comes in handy – you only need to take a glance at the face of the watch when you get a notification to know your schedule, which can easily be done even when you're filing, painting, brushing, and cutting nails the whole day. Plus, you can get really stylish and cute designs for your watch, too.
Check out this video for more inspiration: