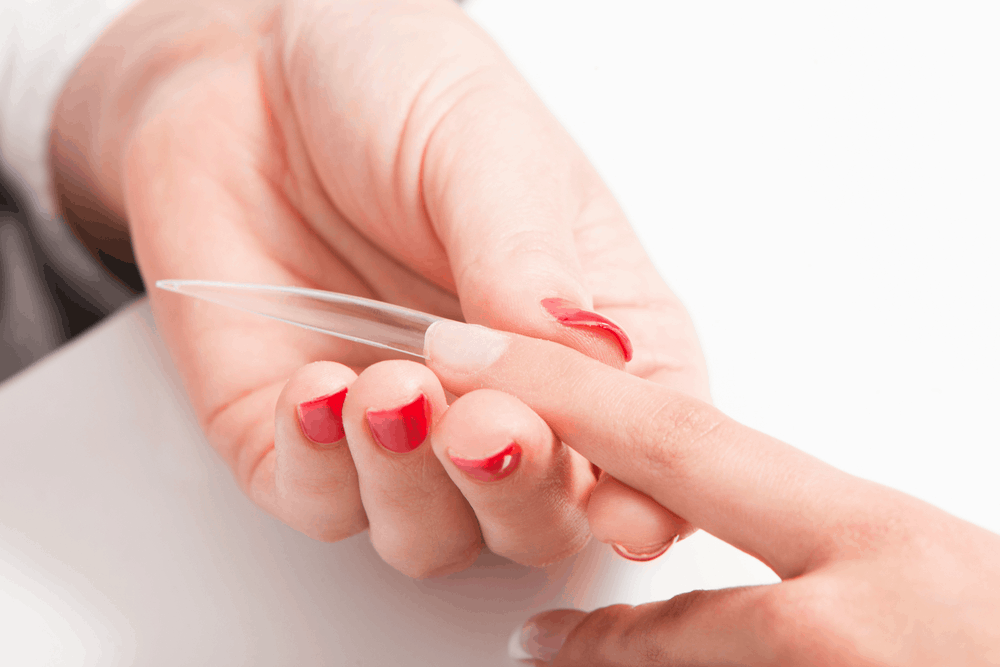 I love thinking up new designs for my nails, and I can often be found scrutinizing Insta or Pinterest for inspiration – not that I'm obsessed or anything, honest!
But added to the sheer joy of creating the best nails ever ('til my next design comes along), is the excitement of discovering a new awesome nail product.
These clear acrylic nails by ECBASKET are amazing!
Hard wearing enough to survive the fiercest filing, and made from lightweight, eco friendly ABS, they are full cover ballerina length nails. The set contains 500 nails in ten different sizes – enough for plenty of manis. They are quite long, so you may want to trim them shorter, unless the occasion calls for glamorously lengthy talons, of course.
How to do your own manicure:
You'll need
Nail glue
Nail clippers, files and a buffer block
Nail polish remover
Cotton pads
Cuticle pusher or orange sticks
Once you've prepared all your materials, follow these steps:
Match each natural nail with an acrylic one, clipping and filing them to fit onto your nail bed perfectly.
Using clippers, trim and tidy your natural nails. Leave them with a few millimeters of length, as this will give support to the false nails.
Push back the cuticle.
Gently buff your nail bed taking off the natural shine.
Clean your nails with polish remover. This will take off any oils, or debris left from filing, ensuring the acrylics adhere firmly.
Starting with your dominant hand, apply a few small blobs of glue across your nail bed.
Press the acrylic nail onto your nail bed and hold for 30 seconds.
Repeat for your other nails.
Tidy up any glue that has squidged out with nail polish remover.
Once you've completed all ten nails, you can think about applying your polish, not forgetting to use a base coat first.